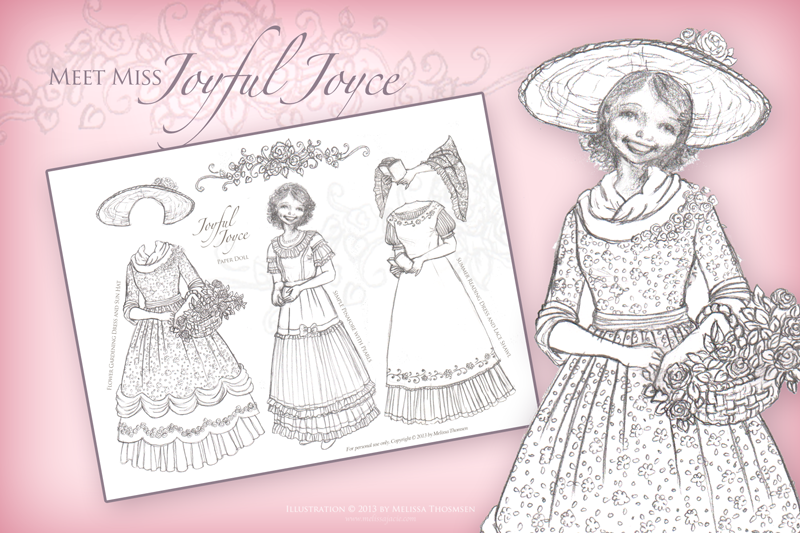 Miss Joyful Joyce is a very happy paper doll who is just waiting to have you color her and her wardrobe! Besides that, she's waiting for the next shipment of summer clothes to come through … so there's more coloring to come!
I would love to see how you decided to color her dresses!! Send me a picture at melissaATmelissajacie.com! (Change AT to @ when writing me.)
Click on the link below to download her and print her off! Have fun!
Click Here – Joyful Joyce Paper Doll

Joyful Joyce's Spring Wardrobe
Joyful Joyce's Summer Wardrobe