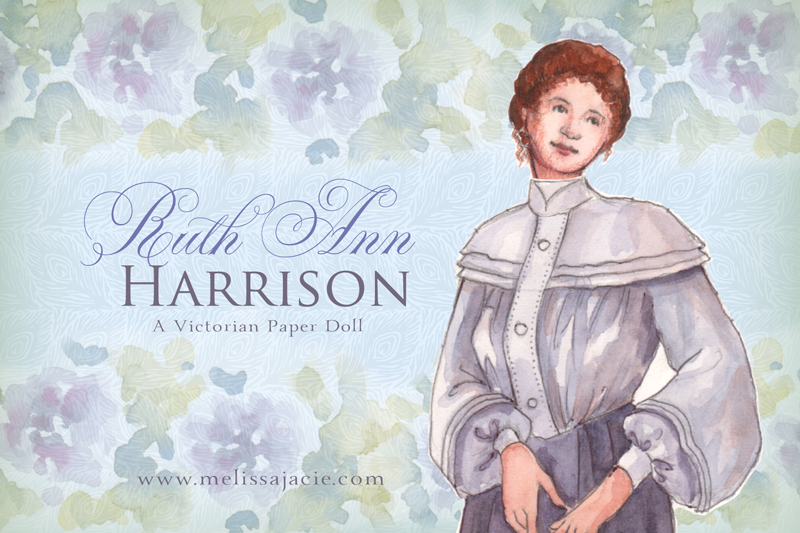 YES!! My dear patient blog readers–Ruth Ann Harrison is FINALLY here!!! The little housewife of a small cottage with auburn hair is ready to meet you! She's excited to join the Melissa Jacie Paper Doll family and is also looking forward to playing with you!

The era of her clothes is inspired by the early twentieth century, 1903, and are based from McCalls patterns from that time period!

Click Here to Download Ruth Ann Harrison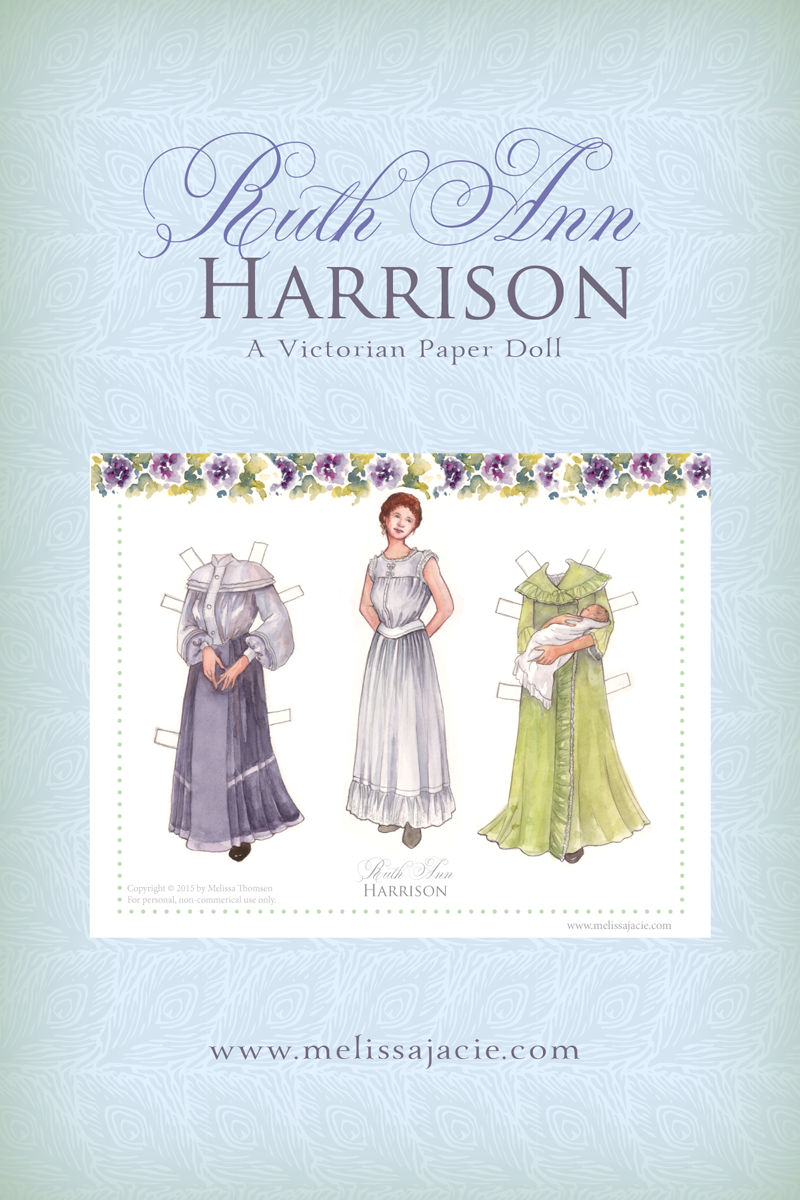 Also, there is something exciting coming next Monday!! So stay tuned!

Click here for more clothes for Ruth Ann!