Hello friends!! Exciting news …there's a new paper doll in the Melissa Jacie family of paper dolls …Cali Calico!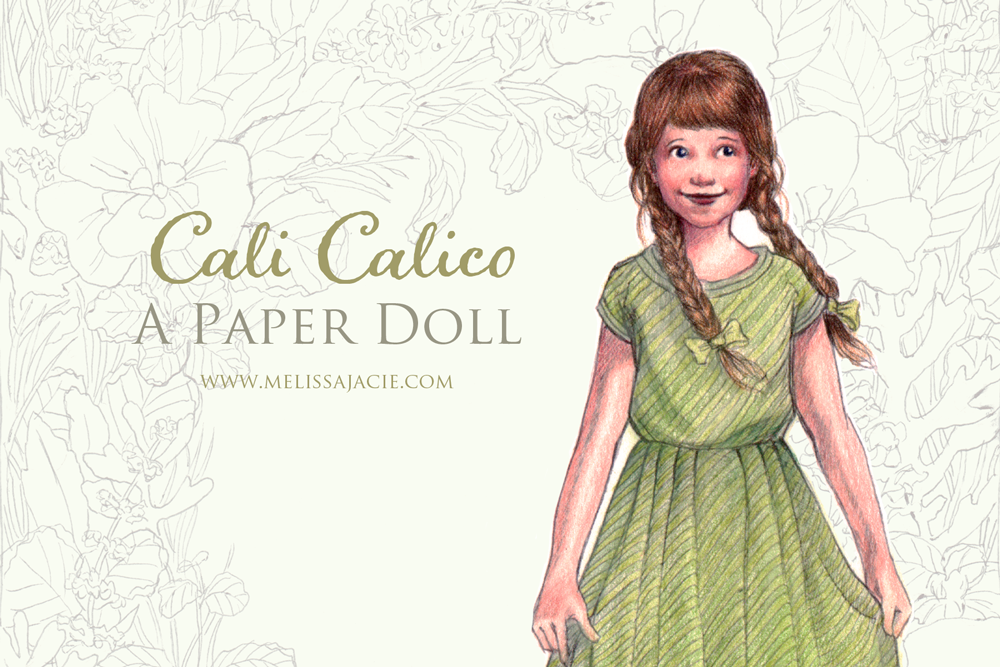 Hello, everybody! My name is Cali, and it's so exciting to be a part of the Melissa Jacie paper doll family! I'm looking forward to getting to know Clementine Curls, Joyful Joyce, and the others!

Download Cali Here

I would love to hear in the comments if you downloaded Cali! I hope you have fun with her!