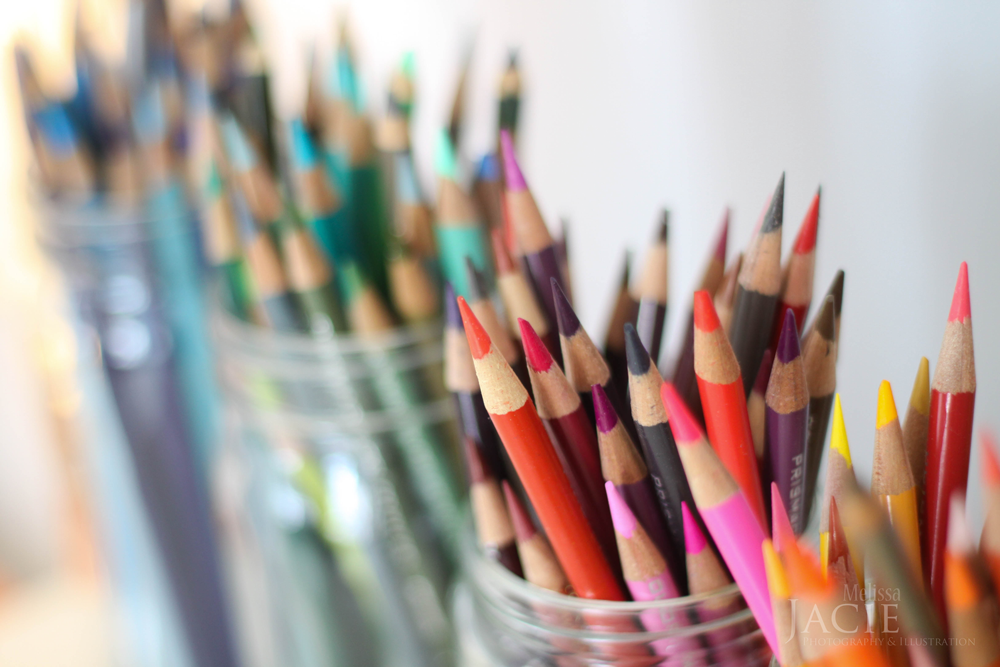 Ideas for Organization of Pencils

Keeping your pencils organized is much like laying out a palette for oil paints. Here are three ideas for keeping pencils organized and within easy reach.

Idea #1
Divide Pencils by Size.

Using tins or jars you can place small nibs in one container and medium sized pencils in another, while putting the rest in tall standing jars. I do find that using a tin or small jar is best for little pencils. I've been jabbed enough to realize the benefit of not letting the little pencils swim at the bottom of a jar! ;-)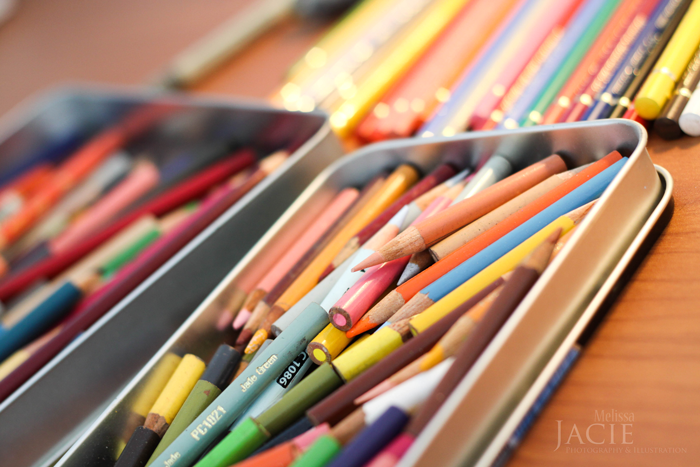 Idea #2
Divide Pencils by Type

Another way to divide your pencils is by type. For example, using jars or containers, you could put watercolor pencils in one and graphite sketching pencils in another.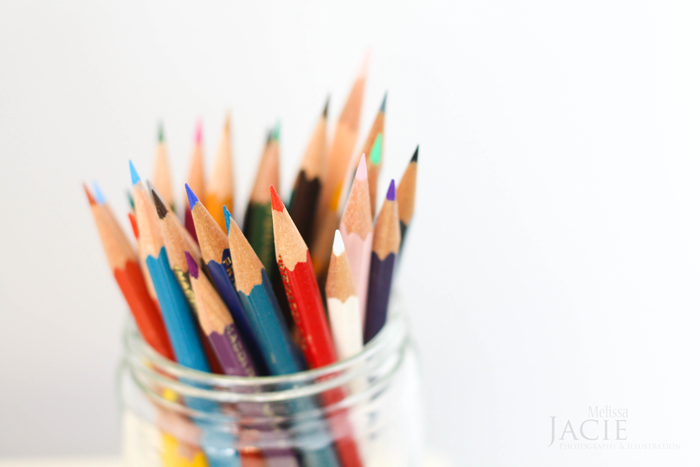 Idea #3
Divide Pencils by Temperature

Using any kind of container, place cool colored pencils in one and warm colored pencils in another.

I'd really enjoy to hearing your ideas for organizing your pencils! Submit a comment or send me a line here!