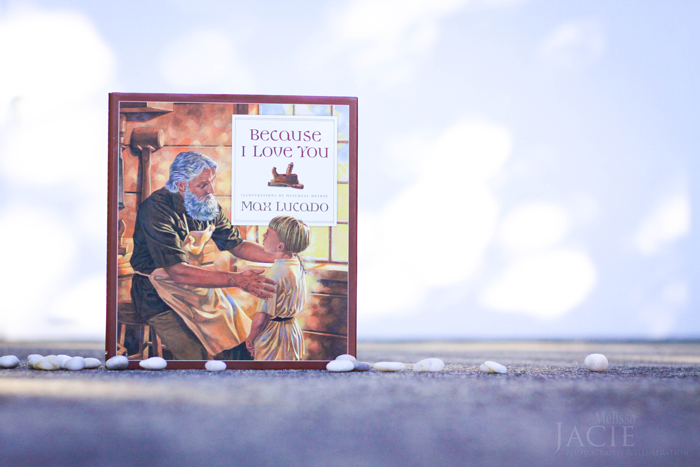 Because I Love You
Written by: Max Lucado
Illustrated by: Mitchell Heinze

A story that dwells upon God's love and faithfulness towards His children, Because I Love You is not only a beautiful story, but a great encouragement for the heart.
Shaddai and Paladin are the characters that the story centers around. Shaddai, the kind caretaker of the children in a beautiful village he built for them, and Paladin–one of the children. After Shaddai builds a stone wall around the village, Paladin comes running to him with surprising news–there is a hole in the wall.




Shaddai explains why he purposefully left the hole in the wall–because he loves his children.
Curiosity getting the better of him, Paladin decides to at least peek at what was on the other side of the wall. Soon after he crawls through, he enters the forest, surprised at the fact that the forest really wasn't that bad after all.
Some time later, Paladin decides to go home, but realizes he can't find the hole in the wall. The forest suddenly looks much scarier then he originally thought. Stopping his search, Paladin cries for Shaddai.
Will Shaddai hear? Or will Paladin be left outside to fend for himself? Find out, in Because I Love You.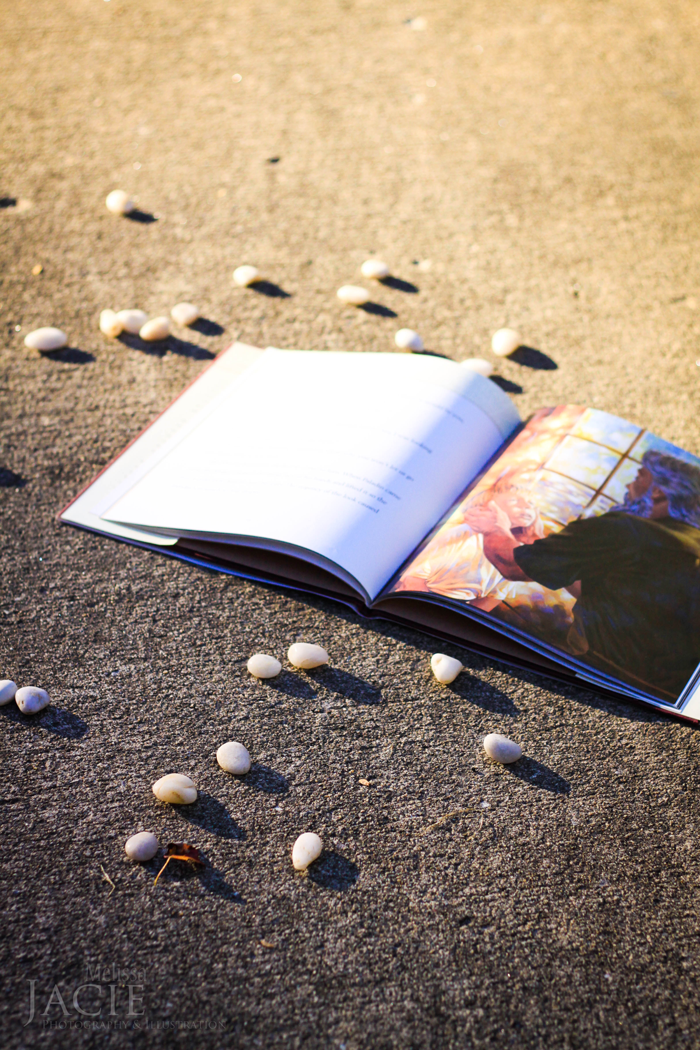 Max Lucado's writing is wrapped with multiple allegorical components throughout story. Shaddai is our Creator and we are the children. And the illustrations by Mitchell Heinze greatly compliment the story by bringing in rich tones and beautiful lighting. One of my favorite pictures is the one on page 21, where Paladin is looking over his shoulder towards the carpenter's (Shaddai's) shop. The dappled sunlight in this picture is beautiful, with touches of blue highlighting the shadows.