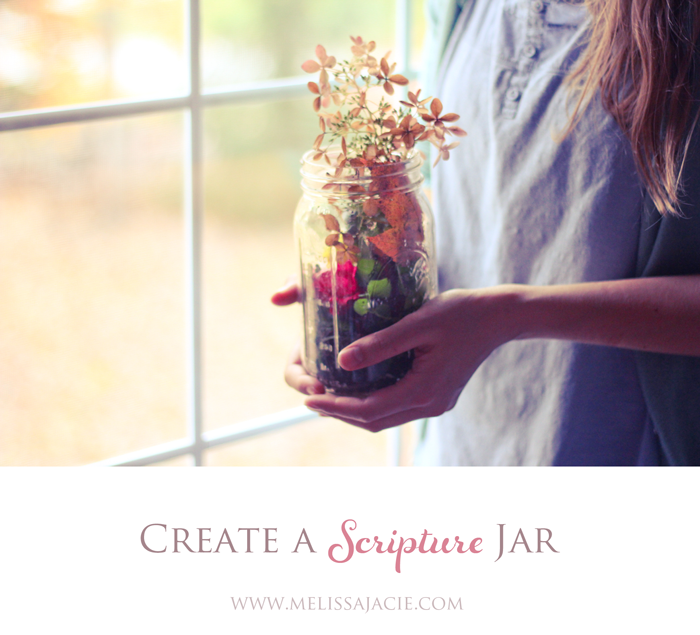 "And be not conformed to this world: but be ye transformed by the renewing of your mind, that ye may prove what is that good, and acceptable, and perfect, will of God." Romans 12:2

Here's a simple, creative and fun way to meditate on God's Word! Create a Scripture Jar. :)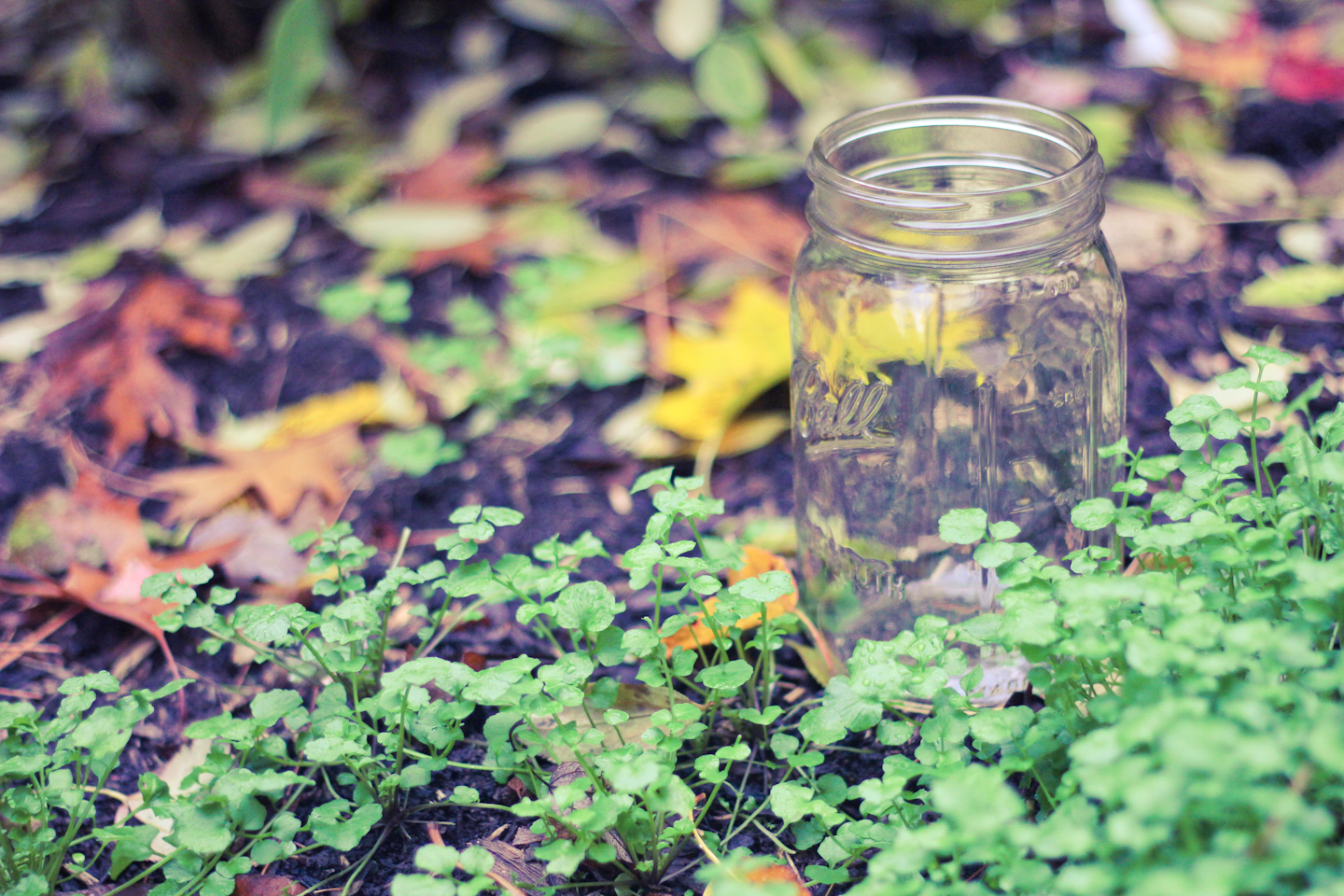 1. Pick a Verse and Find a Jar

Choose a verse you'd like to create with. (Like Galatians 5:22,23.) You can use a mason jar for this, or really any jar that you'd like! :)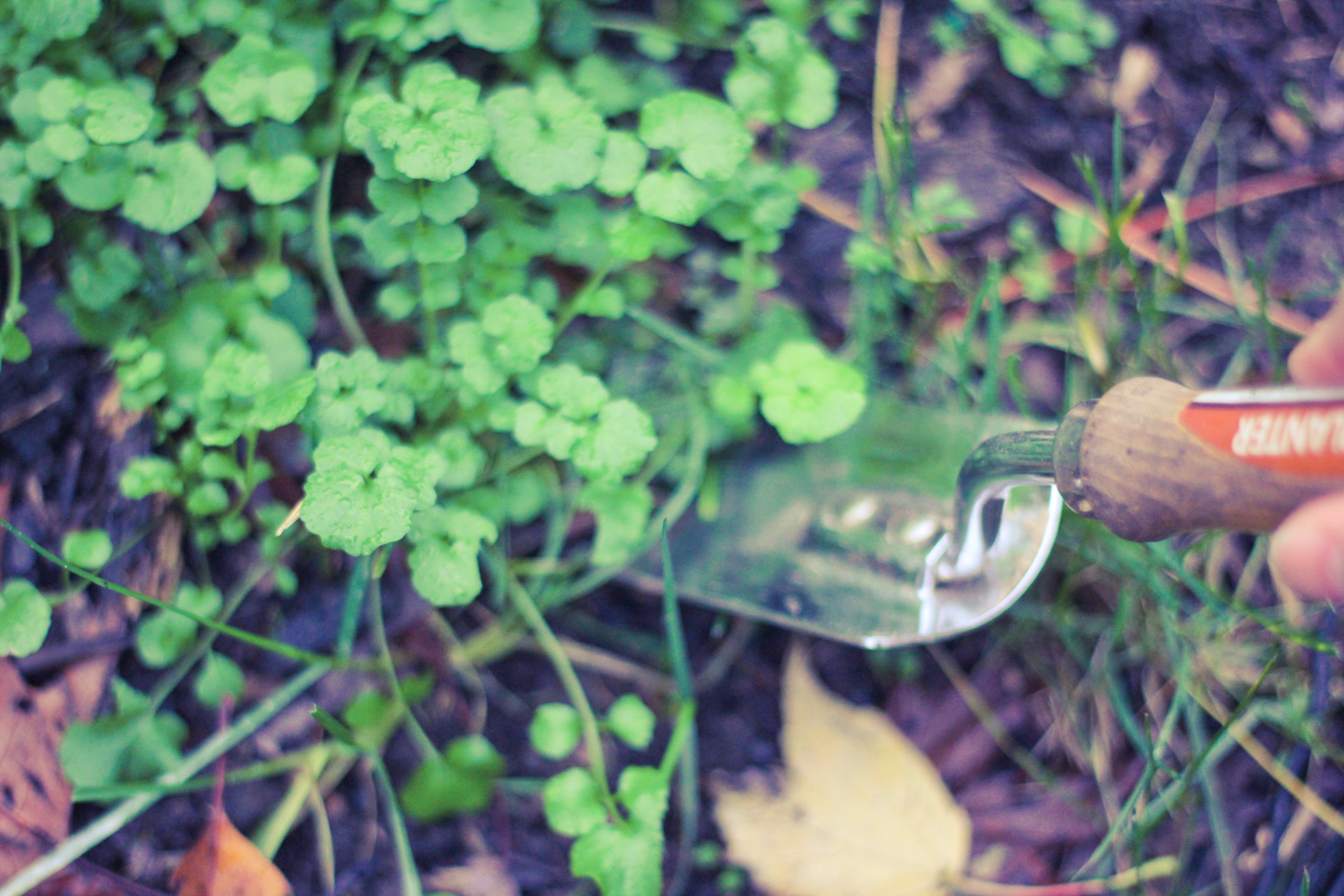 2. Go on a Treasure Hunt

Bundle up (if needed) and step outside …think about your verse, and how things around you might parallel the verse or parts of the verse. For example, you might dig up some green vegetation–a symbol of life. God's Spirit gives us life! (John 6:63, Galatians 5:22,23)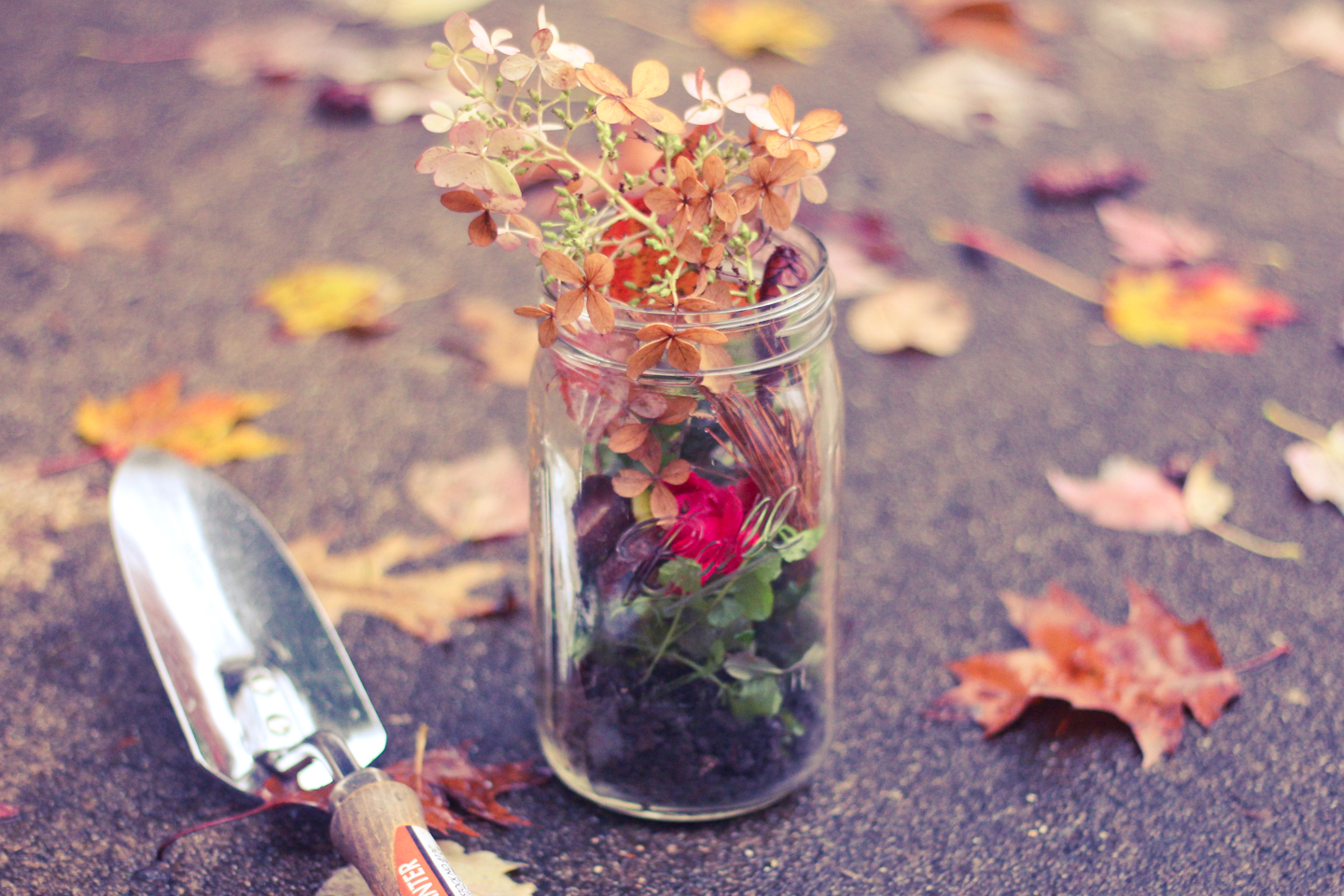 3. Find More Items

Just keep collecting what you find and think fits with the verse. Don't worry about it if for some reason you forget exactly what your thought was with something. Give yourself space to think and write down your correlations while you work and/or after you're finished! ;) (And, if you find something you just like, but you're not sure how it would correlate with the verse, go ahead and keep it and maybe ask your family or friends how they might relate it to the verse. Or, decide on its correlation later.)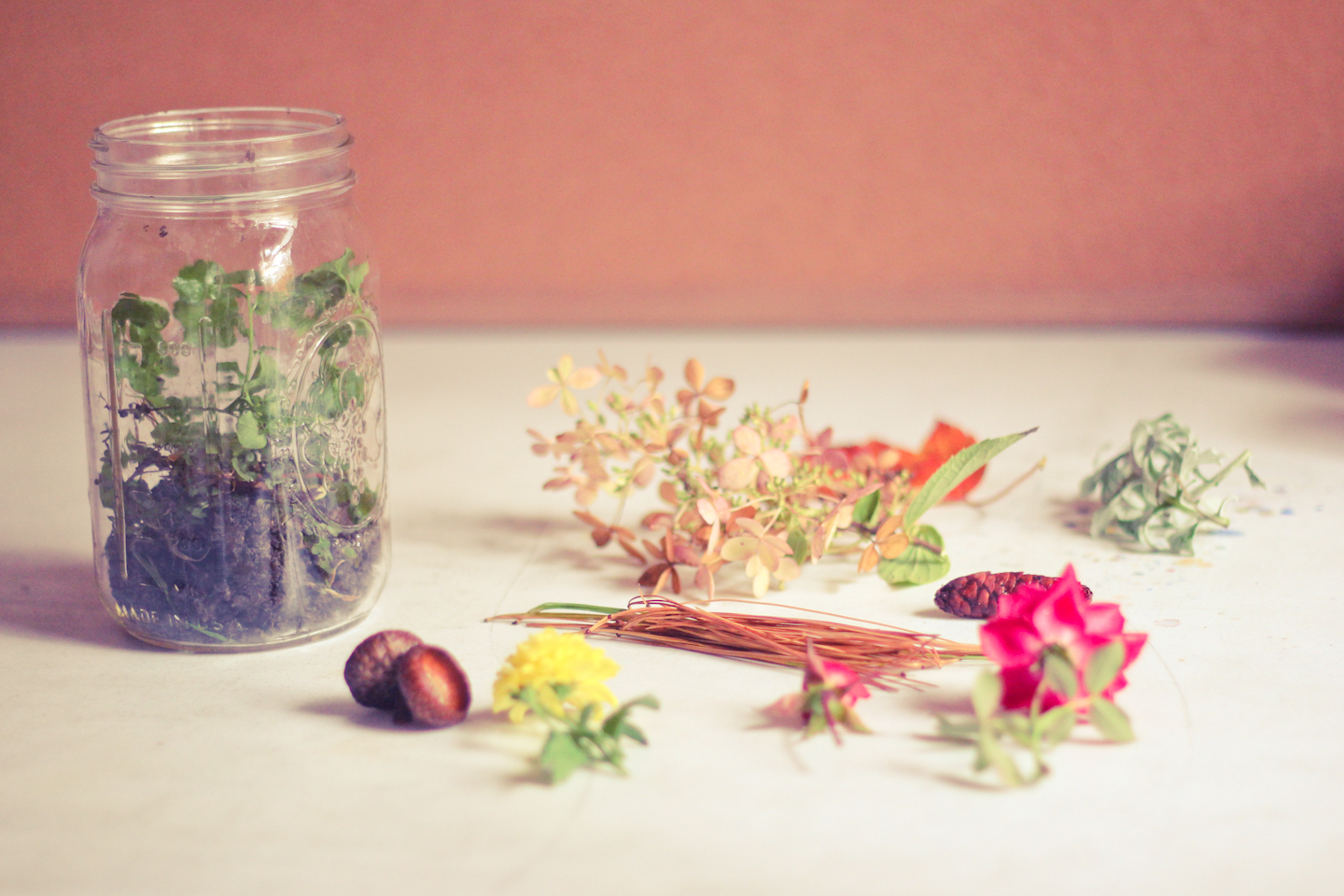 4. Take Your Jar Inside and Pull Things Out of It

If you want, you could take a picture of all the pieces laying out separately to remind yourself later of what you choose.
Here's some thoughts on how these items can relate to Galatians 5:22,23.

GREENERY: The Spirit.
The Spirit gives life!

OPEN ROSE:
Love

YELLOW FLOWER:
Joy: Joy can be happy and bright!

SOFT BLUE-GREEN LEAVES
Peace

ROSEBUD:
Patience: We have to be patient for the rose to bloom.

ACORN HEADS:
Kindness: God is kind to the squirrels to give them acorns that they can store for winter.

FALL LEAF:
Goodness: To be truly good, we need to die to self.

PINE NEEDLES:
Faithfulness: God made pine trees to keep needles on their branches all year long …in a sense, they are a picture of what faithfulness looks like.

DELICATE FLOWERS:
Gentleness

PINECONE:
Self-Control: A pinecone grows naturally …it doesn't rush its process along. It waits and becomes what it was meant to be.

5. Design Your Jar

You might want to make your jar into a little garden and include dollhouse furniture in it.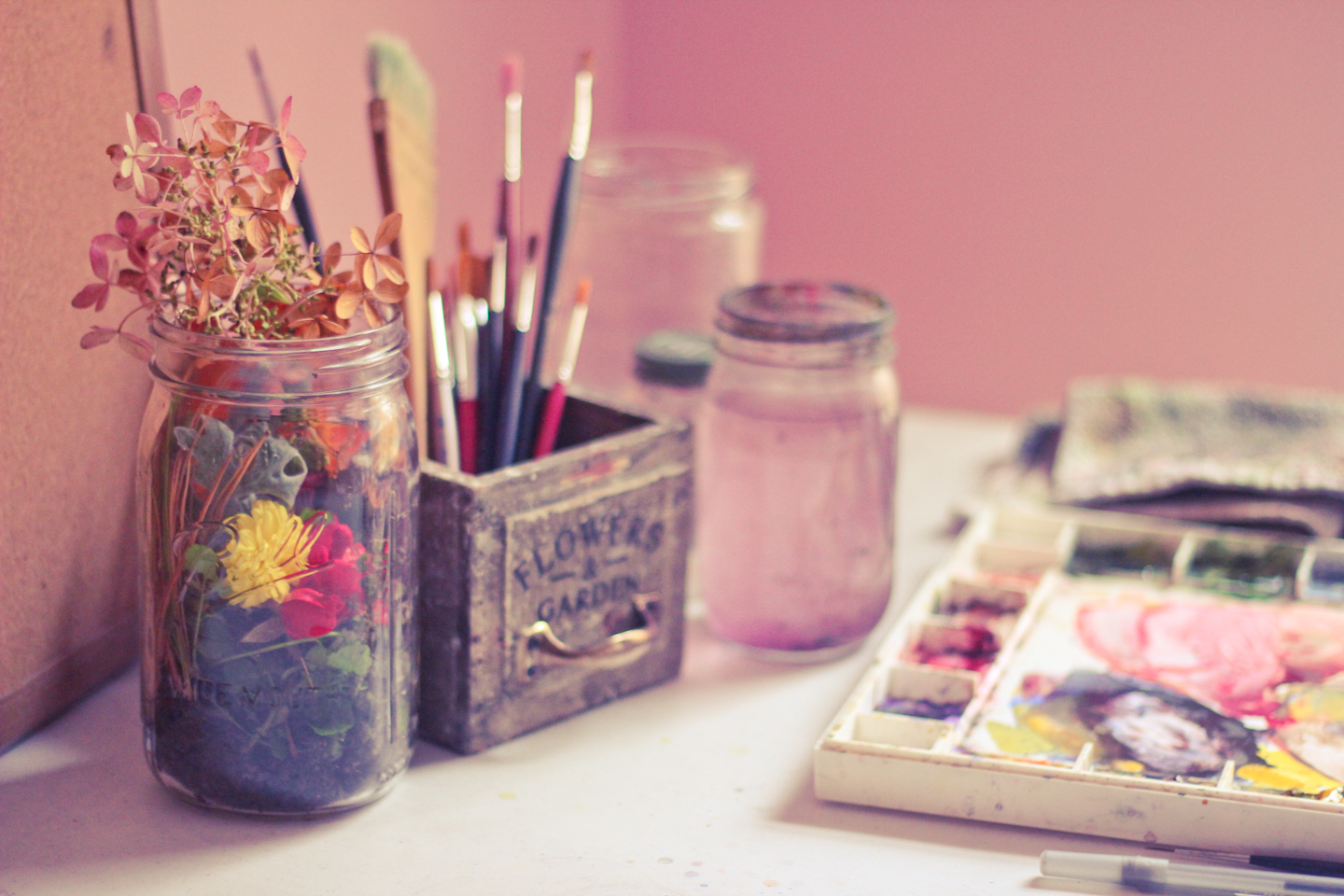 6. Choose a Place to Keep Your Jar

You may even want to put your Bible next to your jar, with your Bible open to the verse you choose! You could also use the jar as an opportunity to share the verse and your thoughts on it with someone else! Take a picture and text or e-mail them a little day brightener! :)
Sadly, the contents in this jar can be perishable, so you might want to take a picture of it before it fades. But the good news is that when this design fades, you can create a new one in the same jar! You could maybe even give yourself a challenge for a week to make seven Scripture Jars using different verses you're memorizing!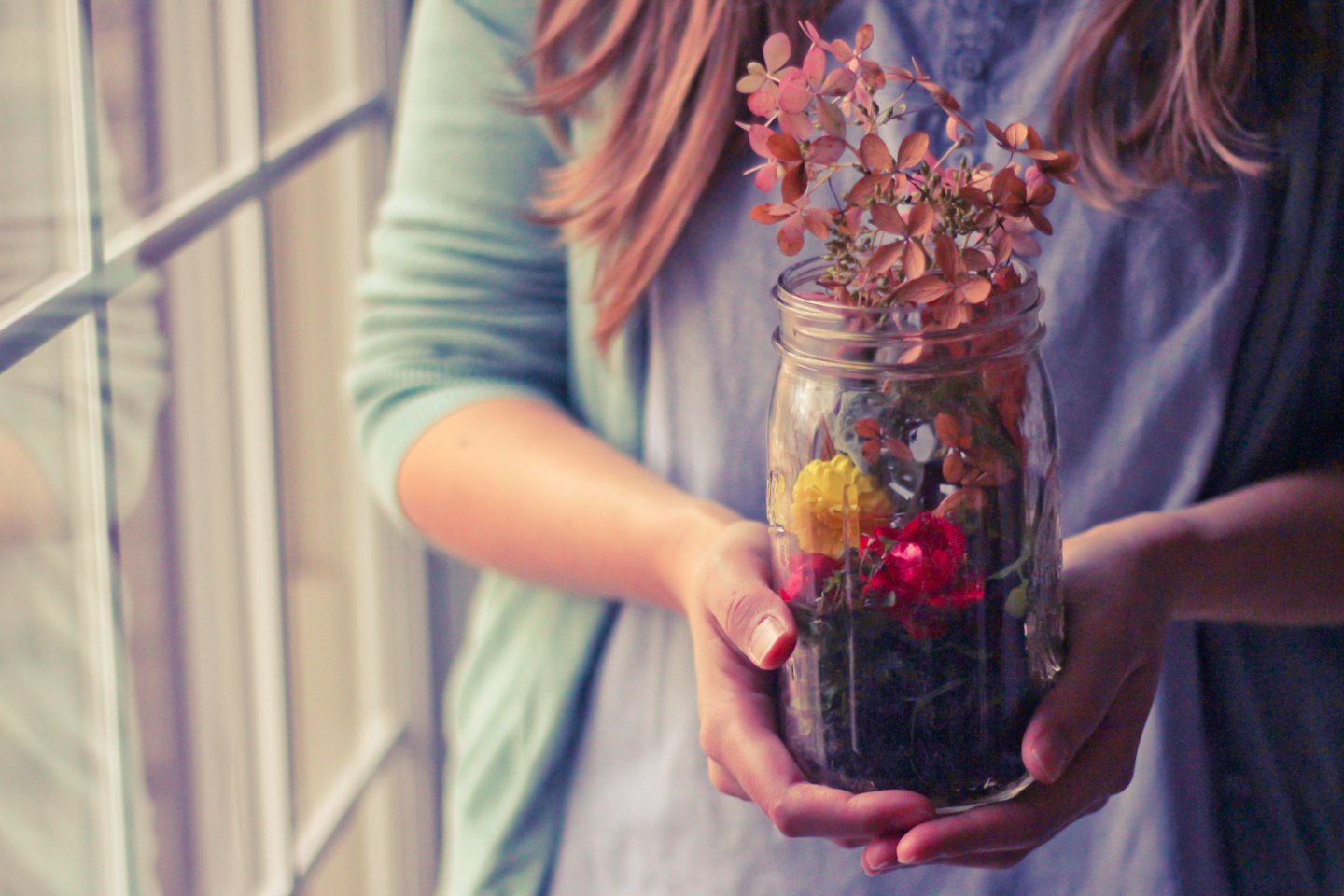 If you were to do a jar like this, what verse would you pick?
Do you like using jars for creative things?
What's a Scripture verse you've meditated on recently?